I make responsive websites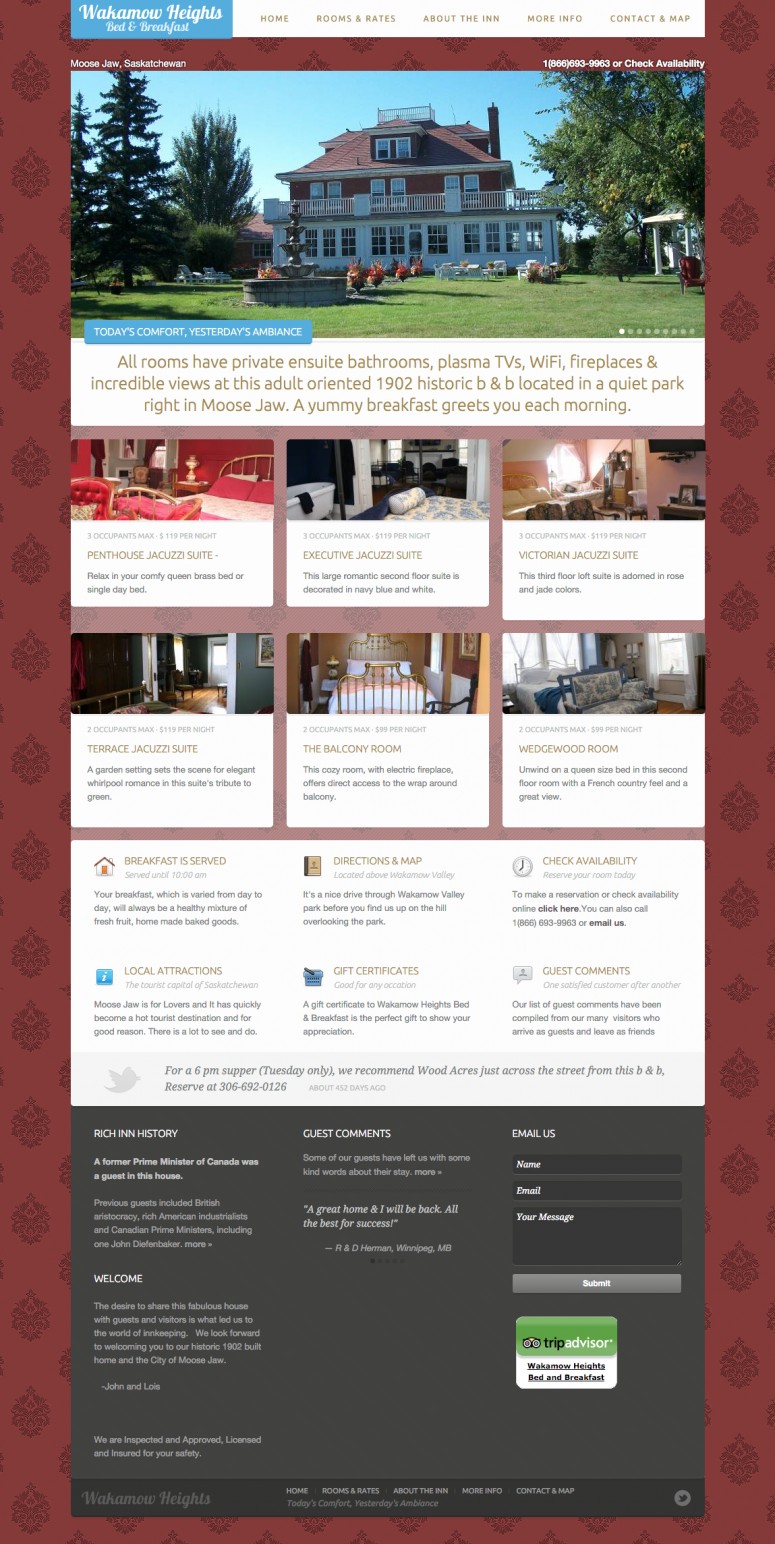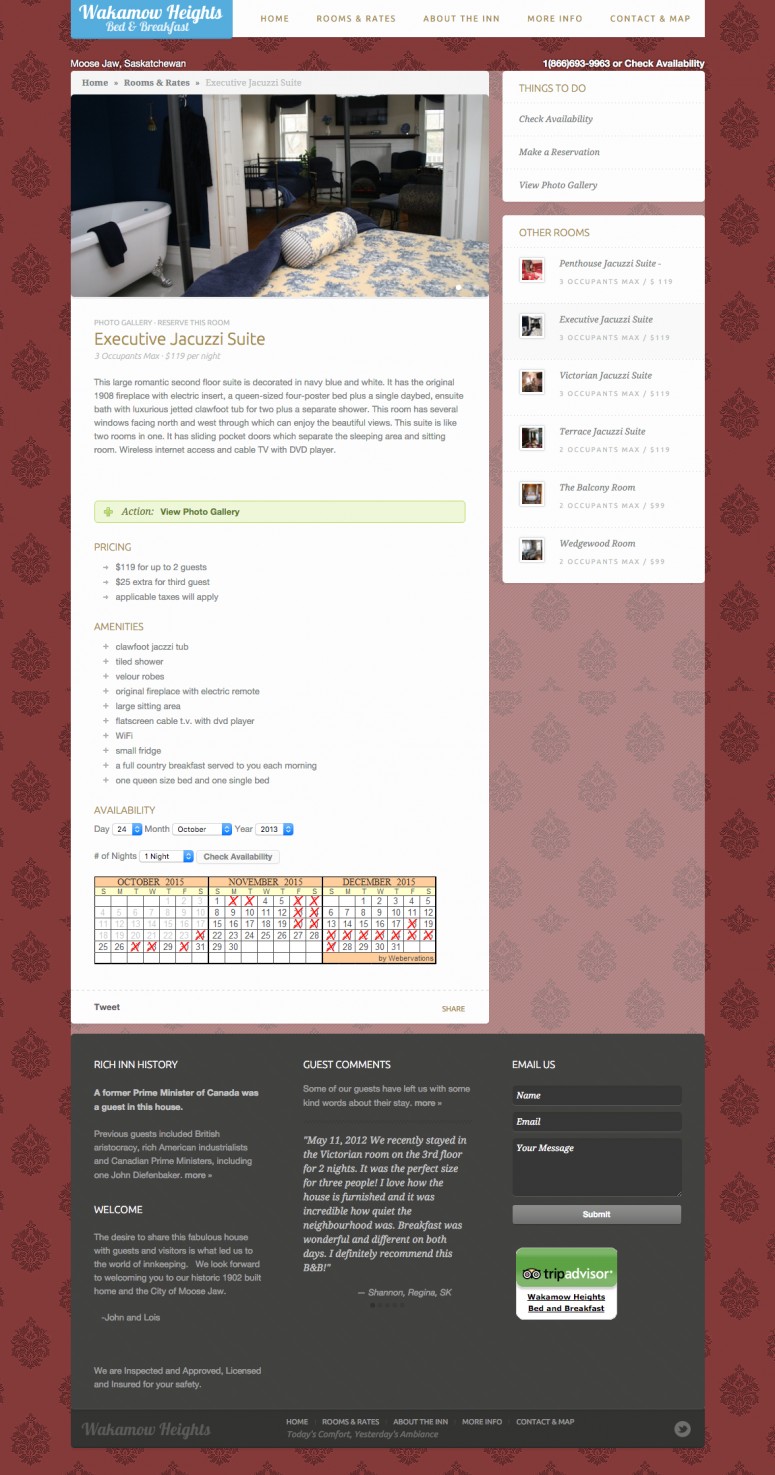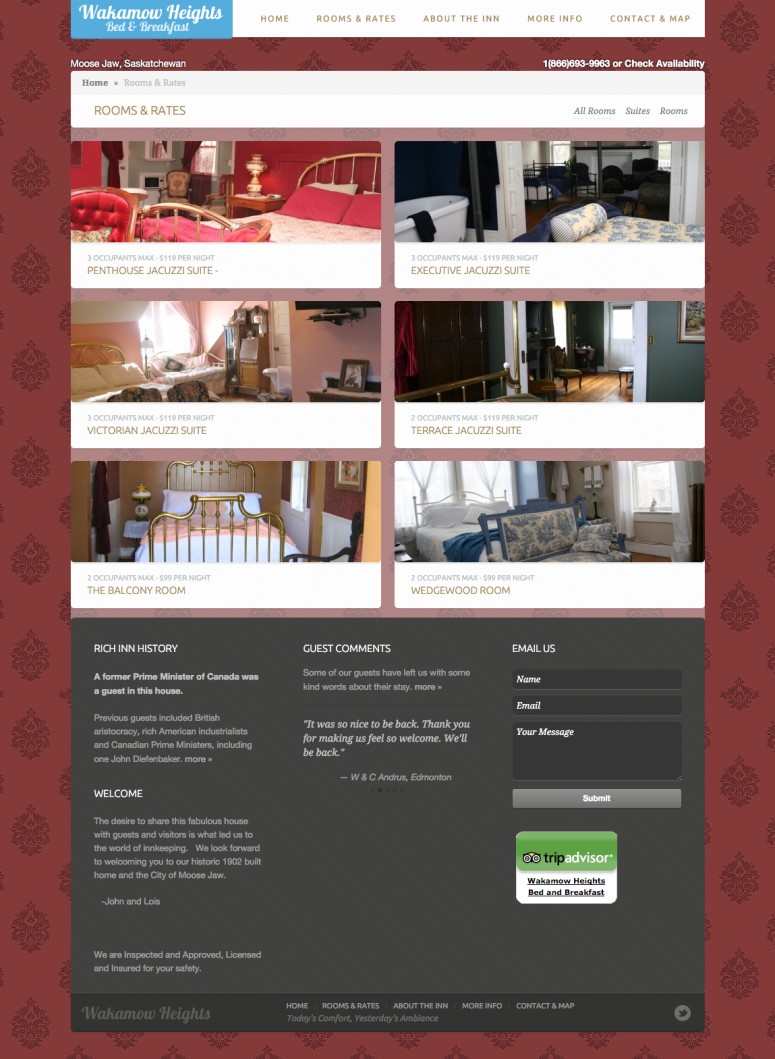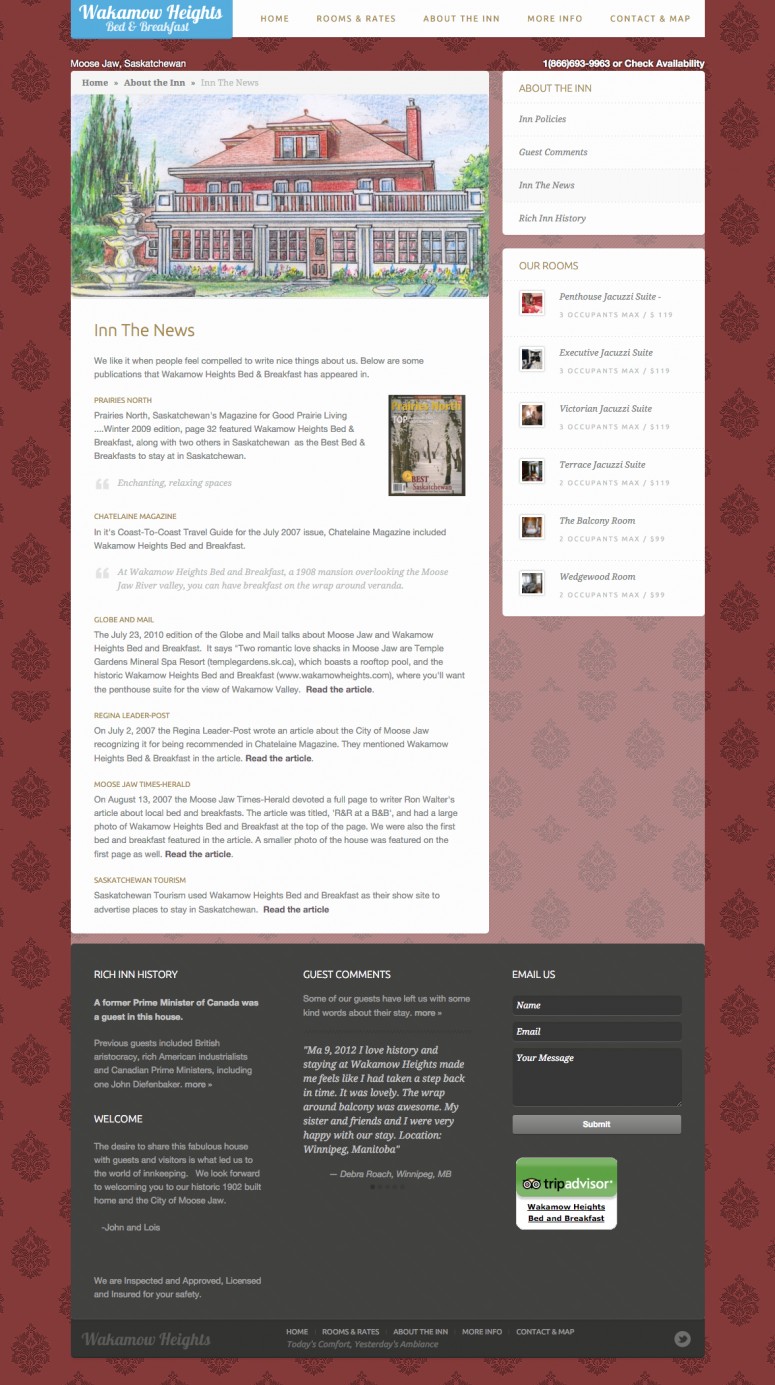 ---
Wakamow Heights Website
This ExpressionEngine website was created for a well established Bed and Breakfast in Moose Jaw, Saskatchewan.
Responsibilities

Front-end development
Back-end development
ExpressionEngine Setup/Integration

More info
It is a georgious 100 year old mansion on a hill overlooking Moose Jaw and the Wakamow river valley. The website was built using ExpressionEngine which allowed me to give them full access to update everything. I even set it up so they can change the theme (background image and colors) depending on the season of the year it was. I utilized some very agressive caching features in EE making the site load extremely fast.