I make responsive websites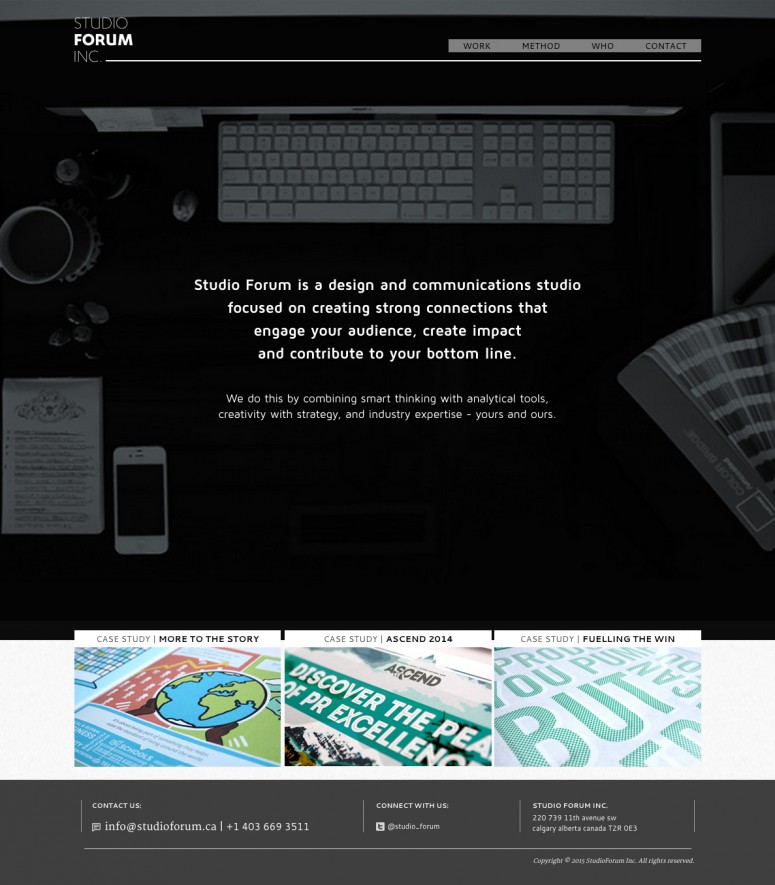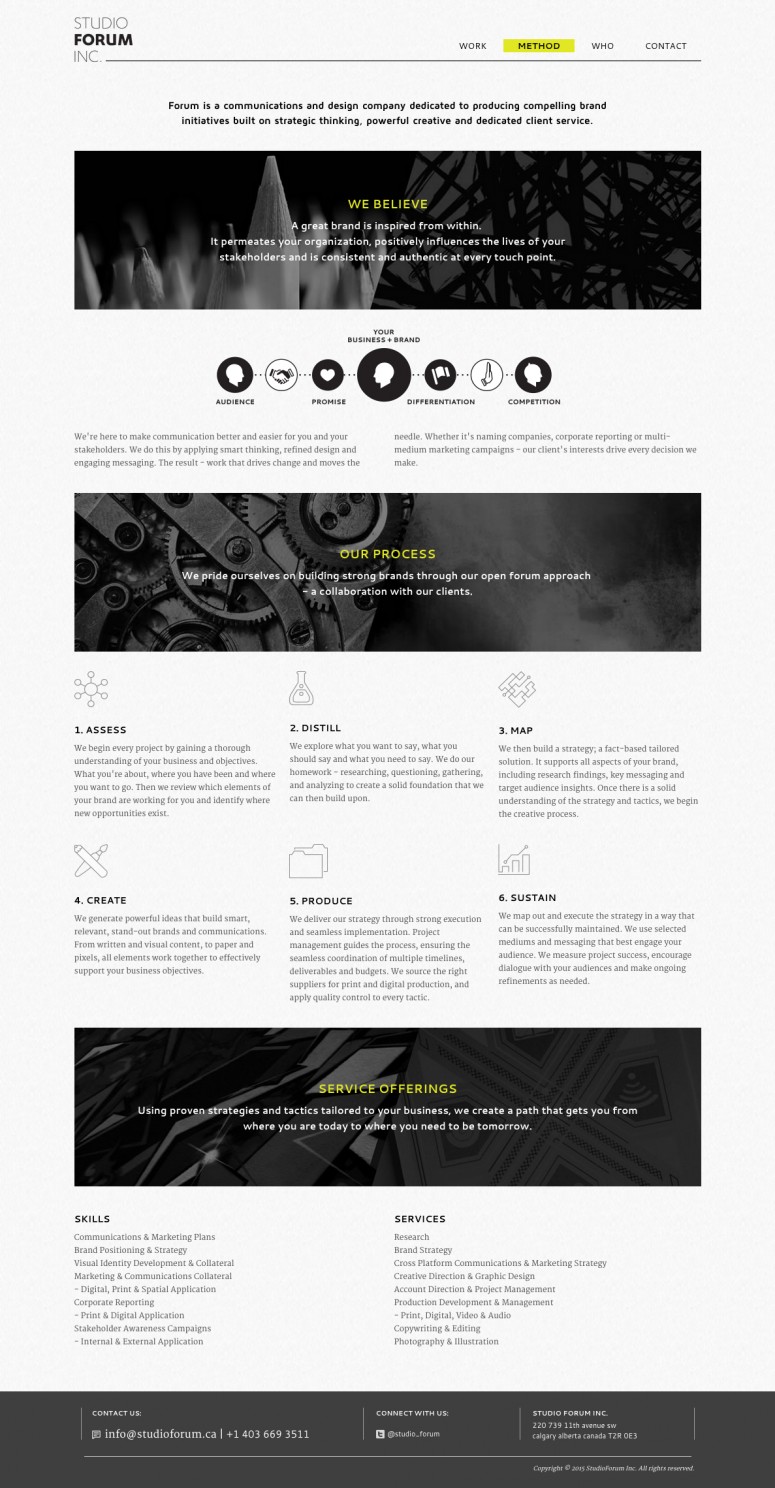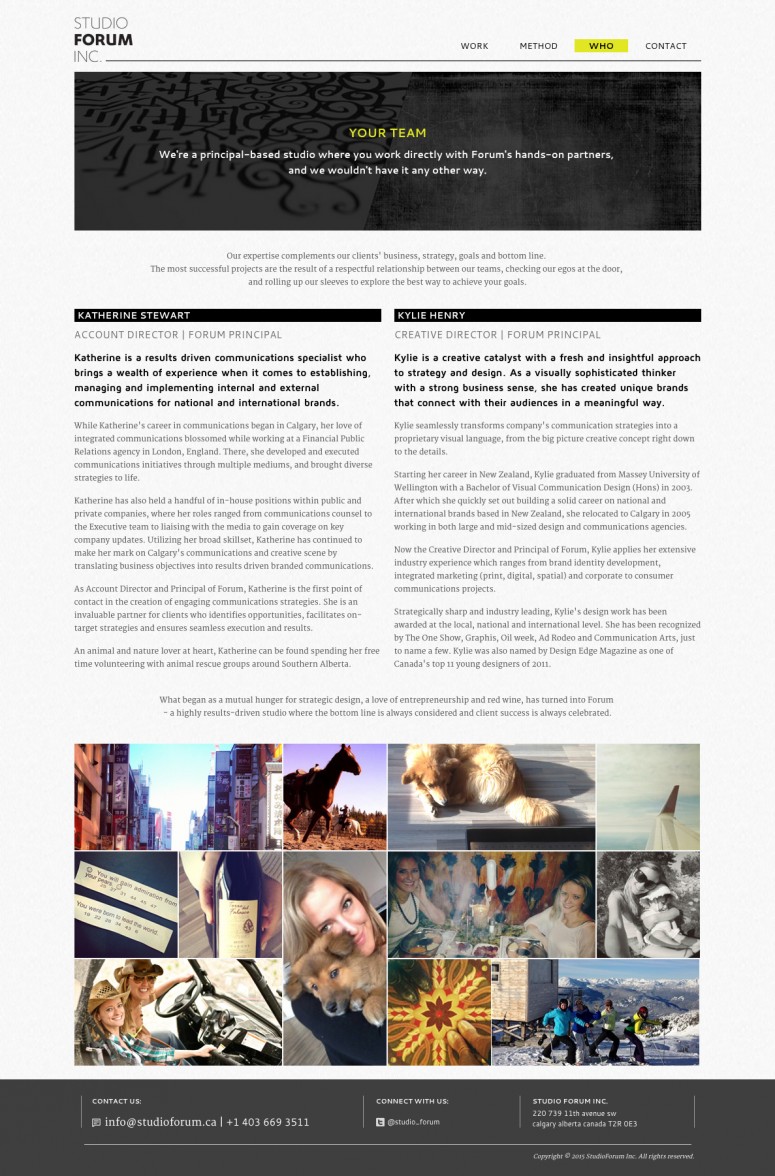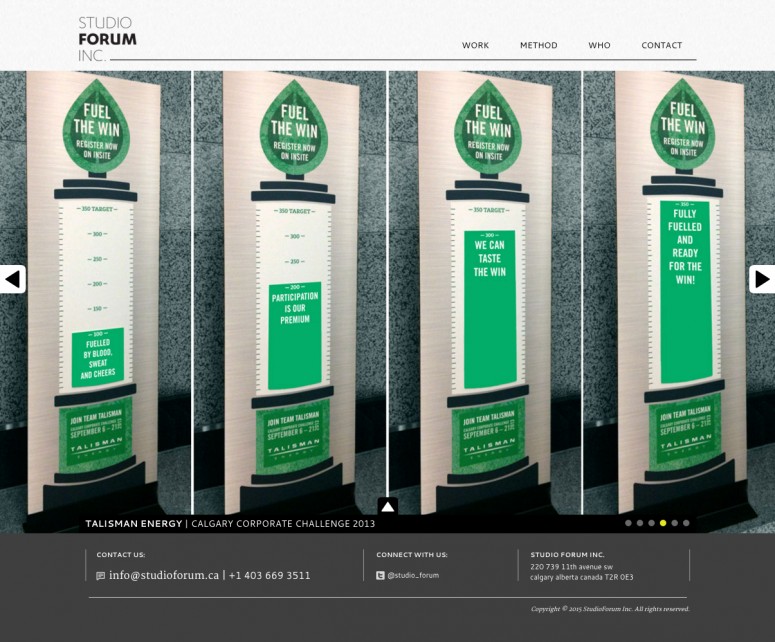 ---
Studio Forum Website
This website was built for a Calgary based design firm to help showcase their extrordinary abilities.
View mobile thumbs
View desktop thumbs
Responsibilities

Front-end development
Back-end development
ExpressionEngine Setup/Integration

More info
The website was built using CodeIgniter as a framework. It features a lot of unique styling with image grids, a carousel for portfolio pieces and responsive styling.