I make responsive websites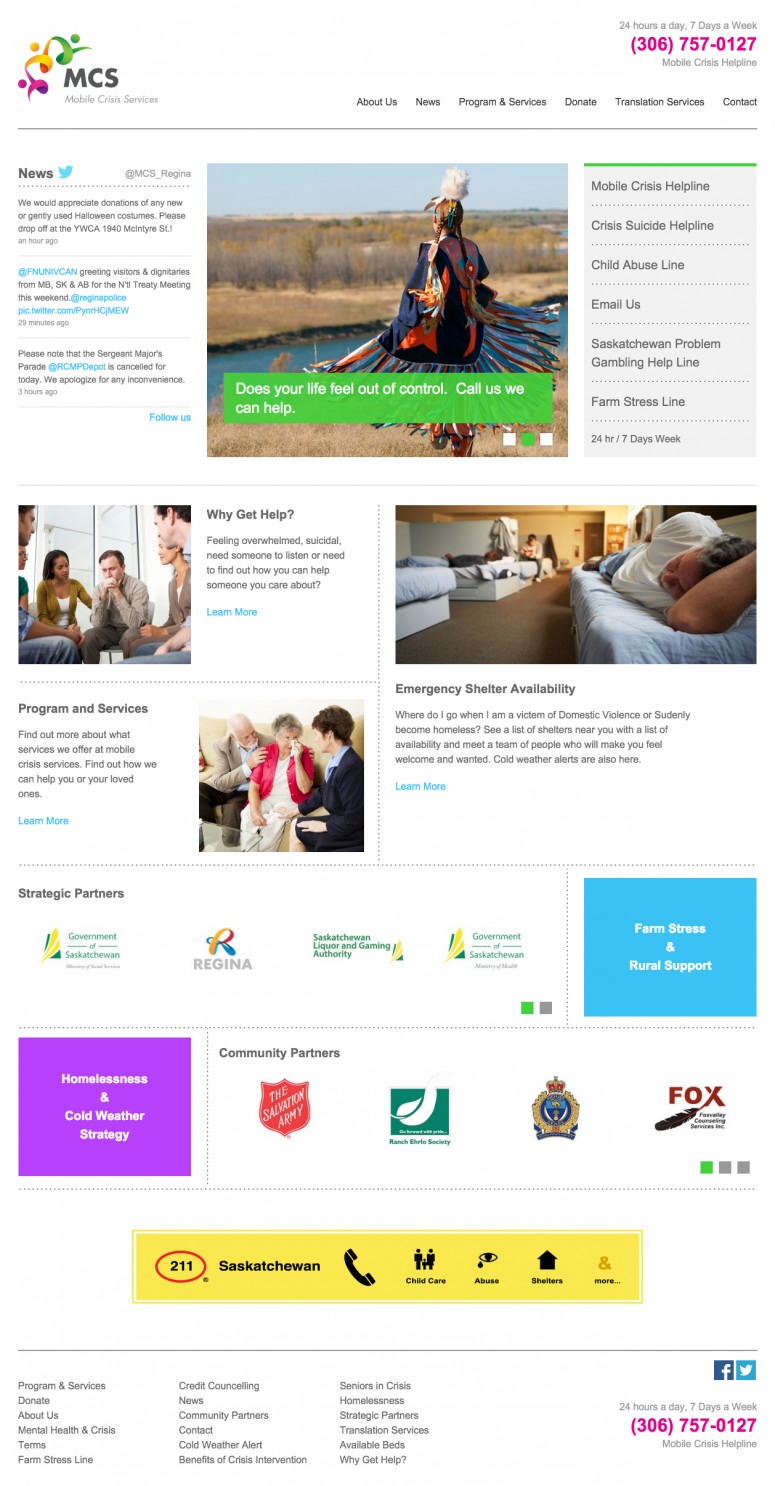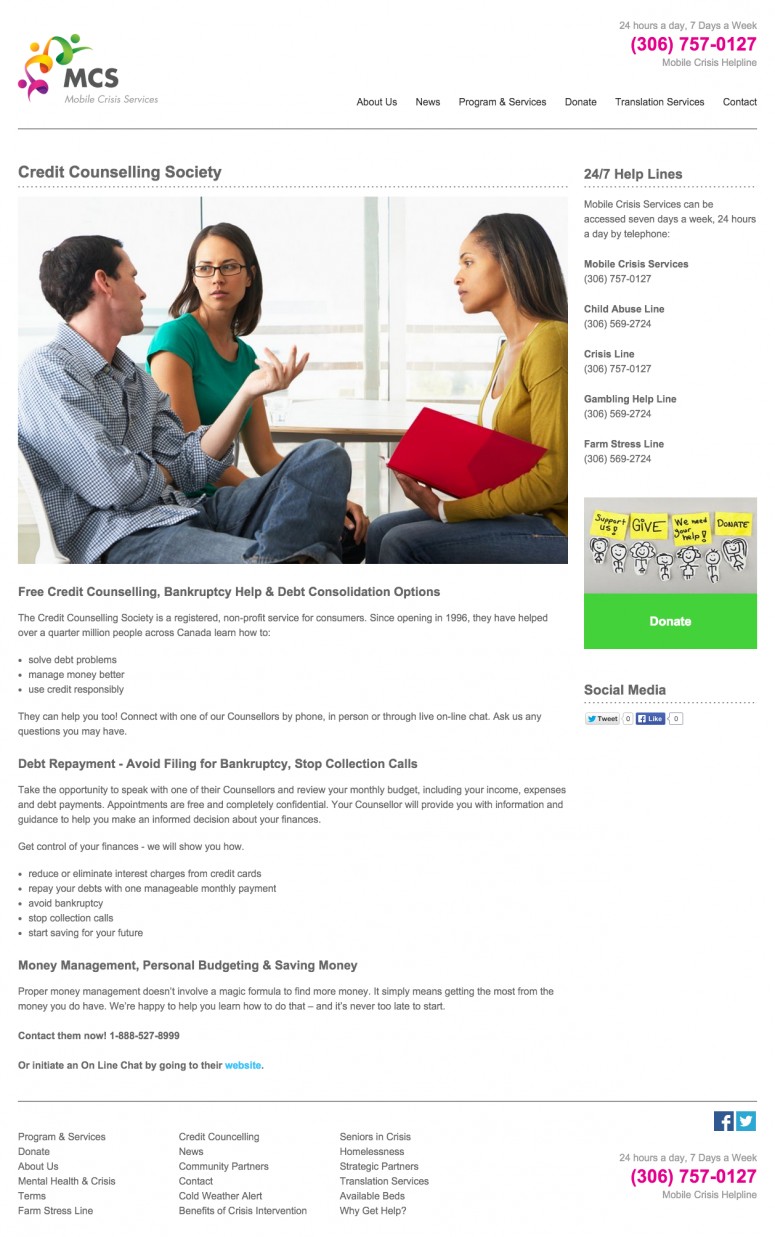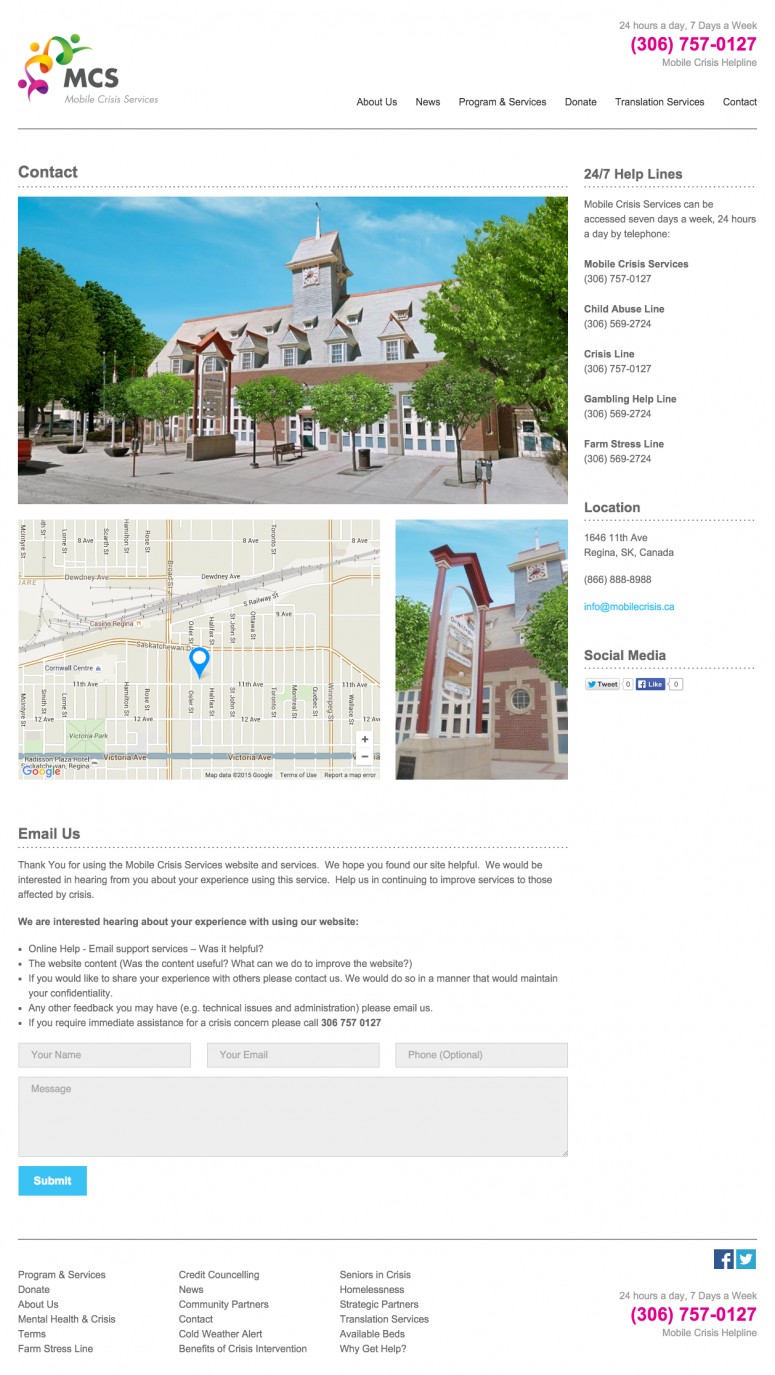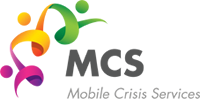 ---
Mobile Cricis Services Website
This was a refresh for Mobile Crisis Services Regina. The website helps connect shelters with the community and offers a plethora of information for those in need.
View mobile thumbs
View desktop thumbs
Responsibilities

Front-end development
Back-end development
ExpressionEngine Setup/Integration

More info
ExpressionEngine was used to allow the client full access to manage the website. It also helped to integrate a user management system for shelters to update availability with ease.
The website is fully responsive and allows MCS to serve the community with a far greater impact.