I make responsive websites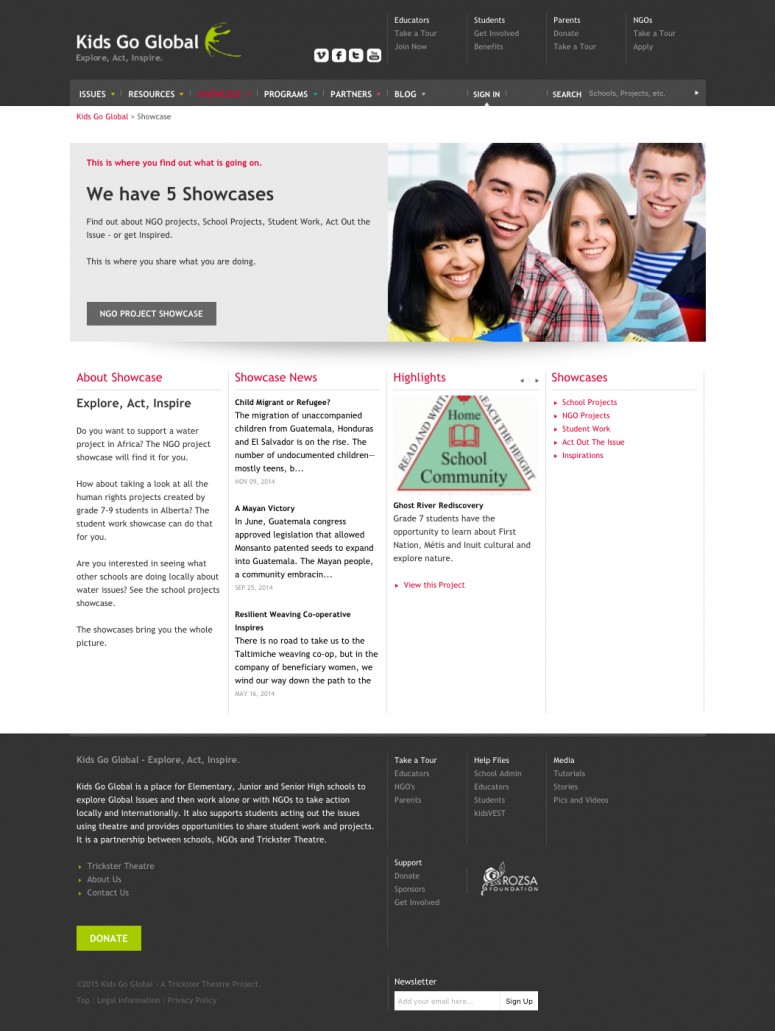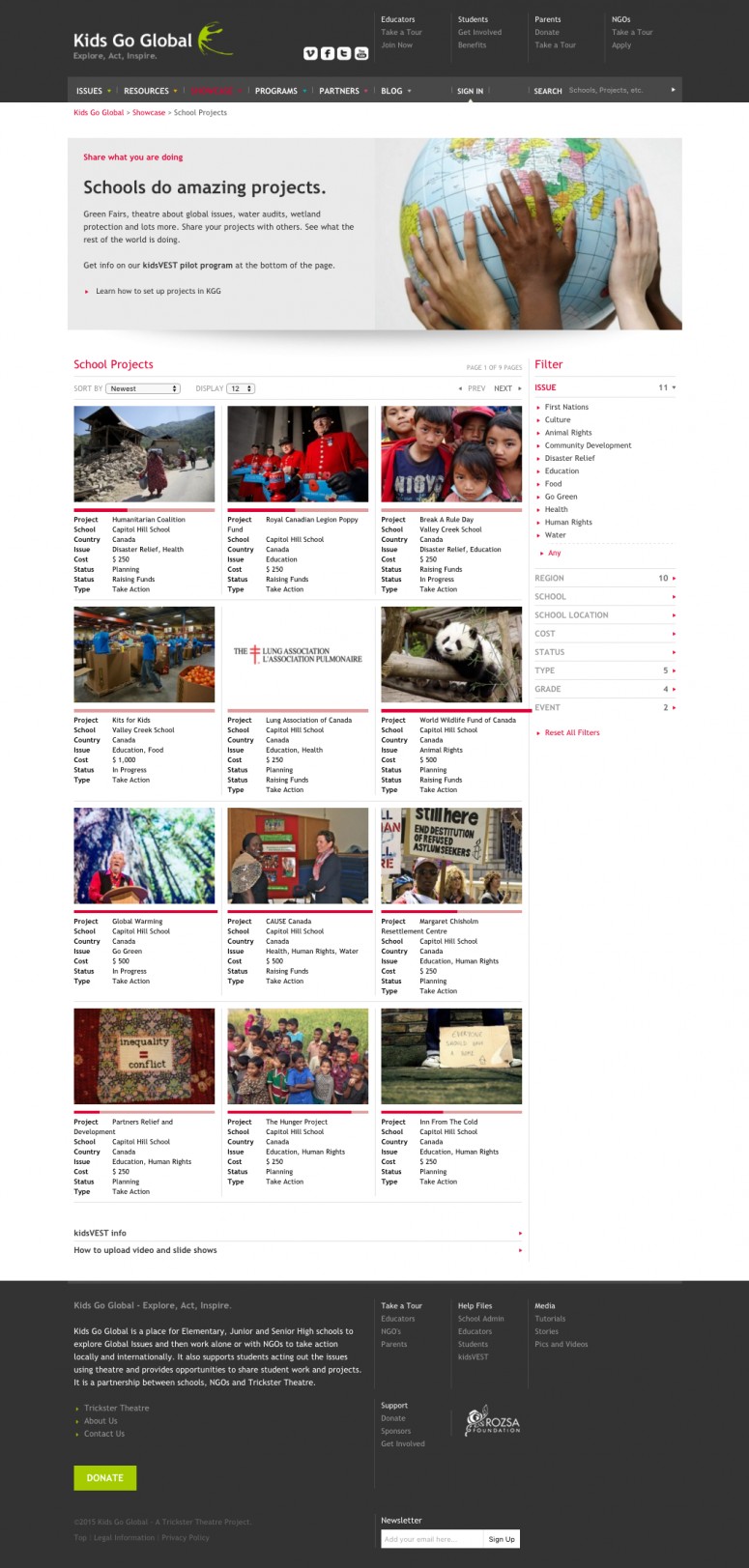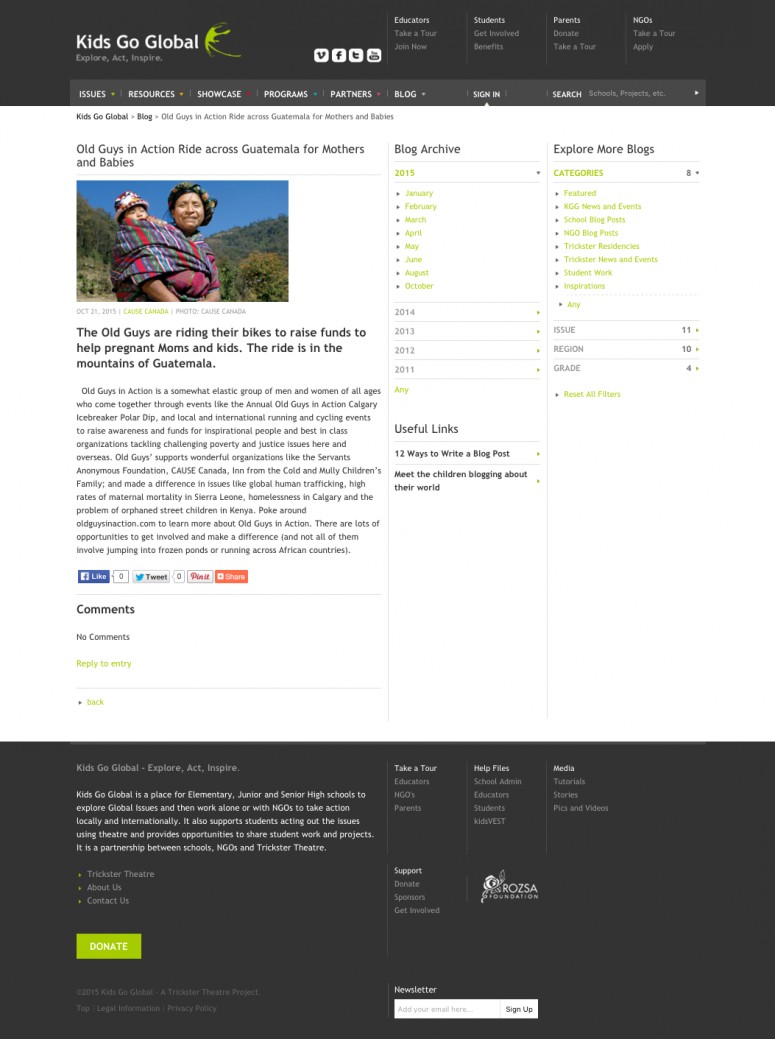 ---
Kids Go Global Website
This website was built using ExpressionEngine and helps connect students and educators and helps get them connected with their communities and even globally.
Responsibilities

Front-end development
Back-end development
ExpressionEngine Setup/Integration

More info
It has several user groups and connects NGO's with schools, teachers and students to draw awareness for local and global projects. I created a front-end administration for the different user groups so they could administer their accounts, donate to projects, add sub accounts and blog posts. The website is fully automated and it definitely pushes the limits of ExpressionEngine. I'm happy with the result and thankful for being able to utilize a powerful system like ExpressionEngine that I can build sites like this around.