I make responsive websites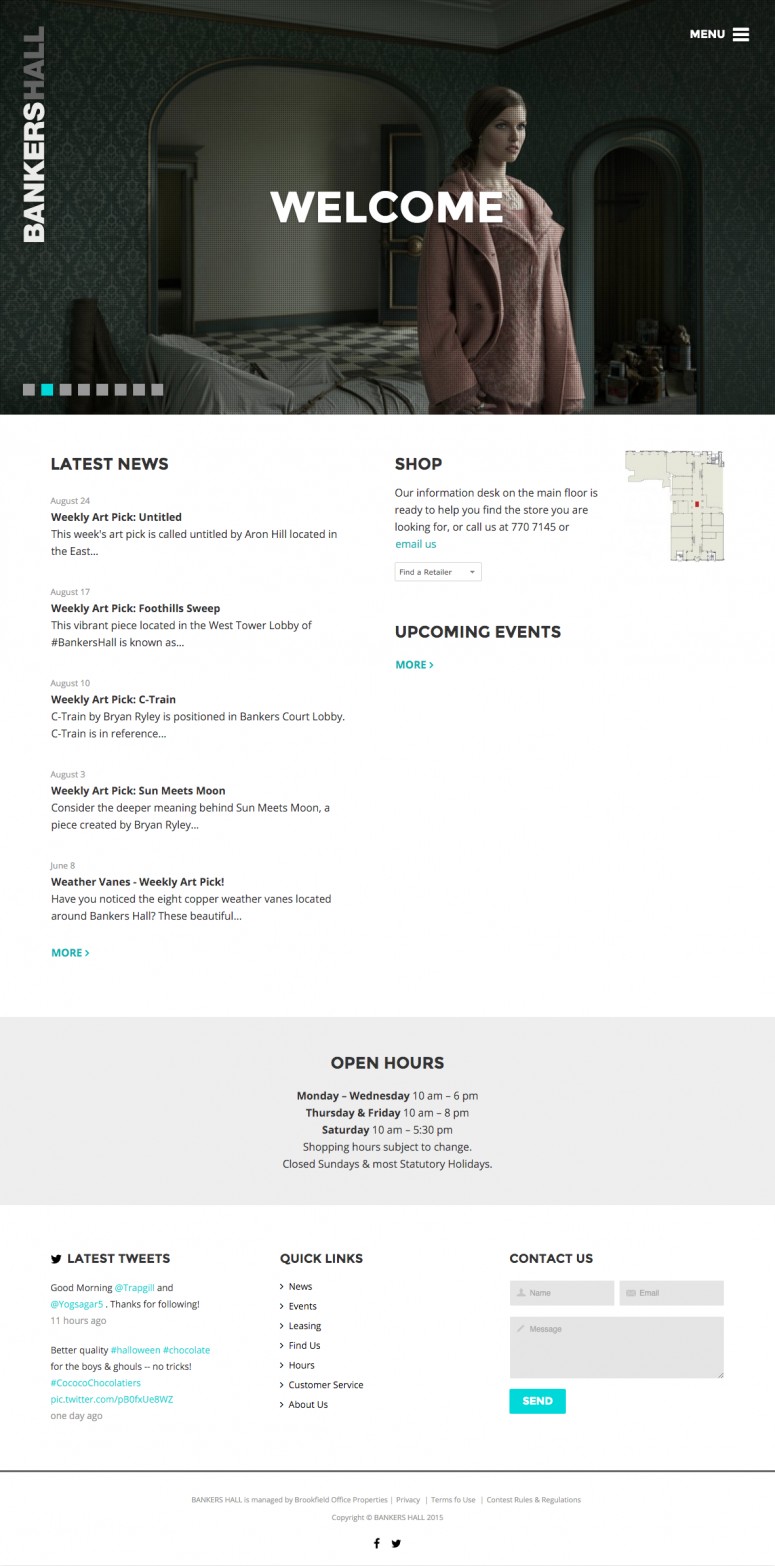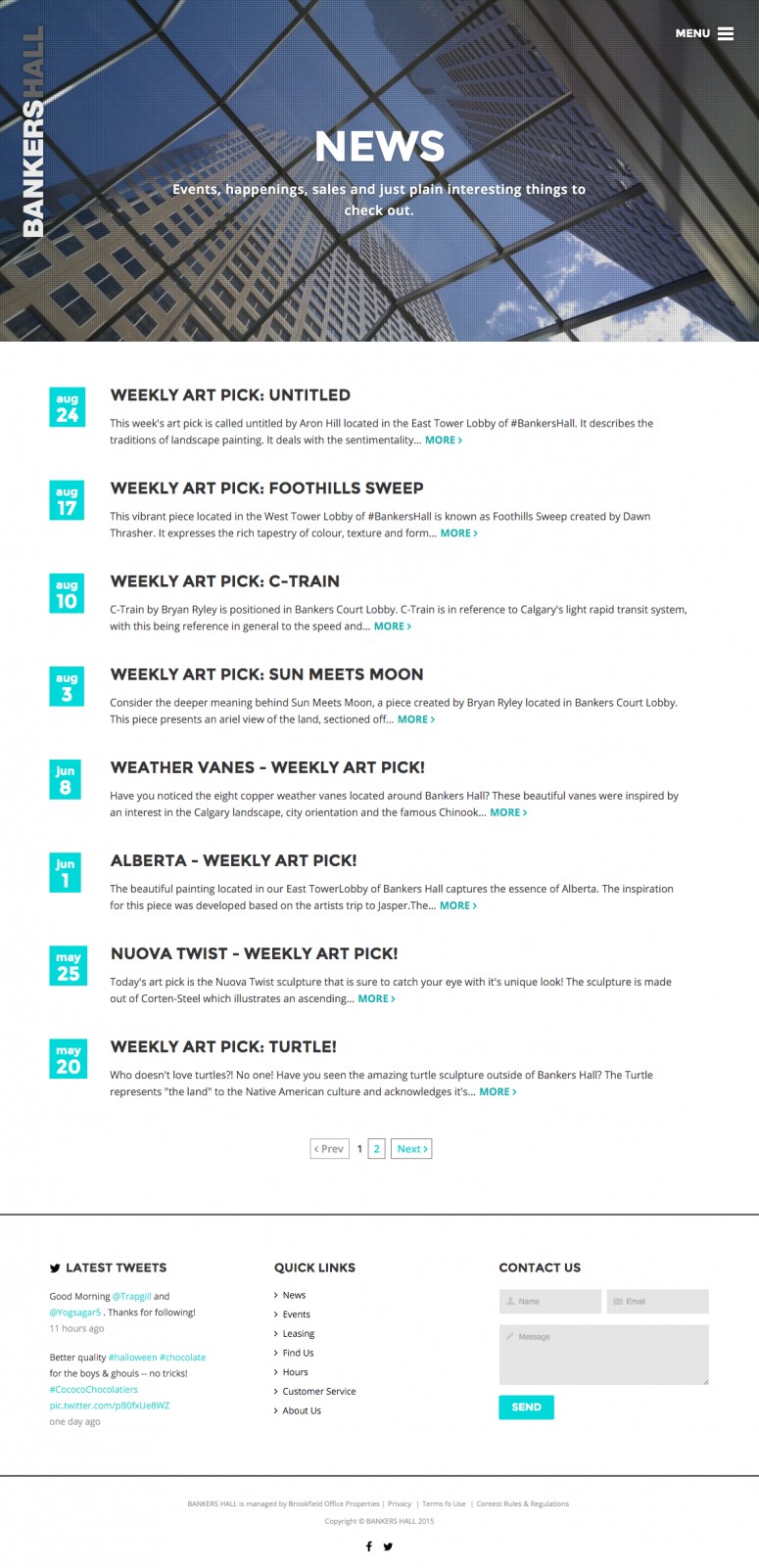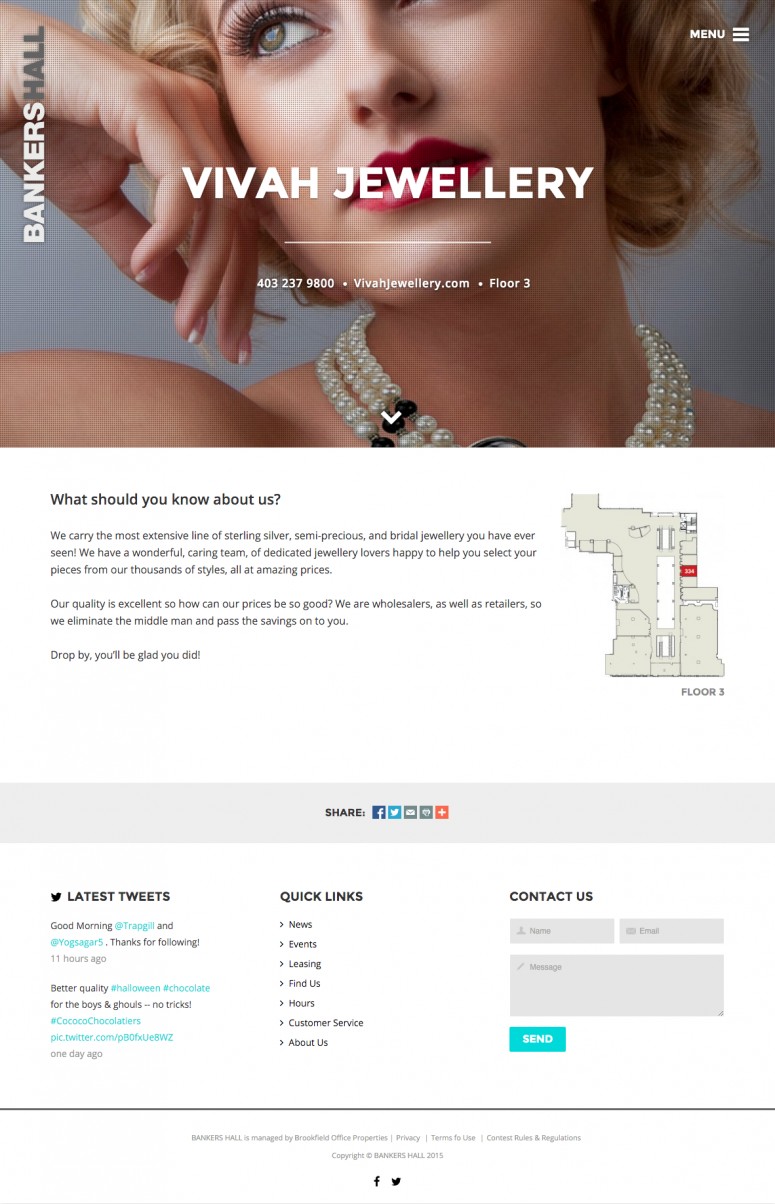 ---
Bankers Hall Website
This was a modernization of an outdated website for the Bankers Hall mall in downtown Calgary.
View mobile thumbs
View desktop thumbs
Responsibilities

Front-end development
Back-end development
ExpressionEngine Setup/Integration
Design

More info
It is an ExpressionEngine website that allows the Bankers Hall staff to fully manage all of the website content. It showcases all of the stores in the mall as well as a floor plan for locating each store. I designed this website and developed the front-end and back-end which has responsive styling and an off-canvas menu.